Linda Lou McCall is a songwriter and music industry consultant specializing in entertainment marketing, street promotion, and creative development. She has notably worked with many artists over three decades, from veterans like The Delfonics and  Con Funk Shun to contemporary superstars like MC Hammer and Eminem.  While with Con Funk Shun, she designed album covers, created album concepts, served as the production assistant on just about all of their LPs for Mercury Records, did art direction and wrote liner notes.  She went on to be the only female executive for rap megastar MC Hammer from 1990 to 1992.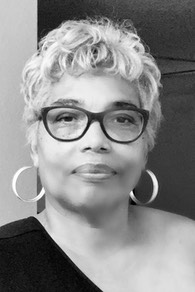 In 1992, Linda Lou formed her own company, The Entertainment Qartel, Inc, (EQartel), specializing in music business administration and entertainment marketing and promotions.  She relocated from Los Angeles to Atlanta in 1994 and quickly built up a solid client base with artists like OutKast, Goodie Mob, Notorious B.I.G., Puff Daddy, T.L.C., Jay-Z, Will Smith, Three-6 Mafia, Tupac, Mariah Carey, Faith Evans, 112, and Gerald Levert.  As a member of the first Interscope Records Street Team, her Atlanta-based Rhyme Scene Unit Street Marketing Task Force was instrumental in the success of the debut albums of Eminem, Mya, Black Eyed Peas,  and the platinum-selling "Bulworth" soundtrack.
Linda Lou was the wife of Con Funk Shun co-founder/drummer, Louis A. McCall, and the mother of their two children.  Louis was killed in a home invasion robbery in 1997.  Linda Lou spent the next decade fighting to keep Louis' case from going cold, even persuading the Governor of Georgia to reopen the case in 2003.  Her hard work finally paid off - on January 18, 2007, a Dekalb County, GA grand jury indicted a suspect on a felony murder charge.  The case went to trial on July 21, 2008.  However, due to problems with the state's presentation of the case, the judge declared a mistrial just hours after the jury began deliberation.  Linda Lou asked that the defendant not be retried until the prosecution could build a more solid case.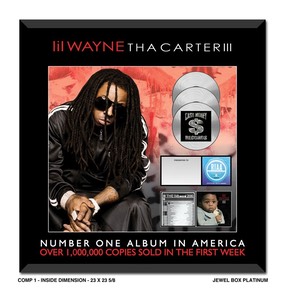 The songs that Linda Lou wrote for Con Funk Shun continue to be in demand.  In fact, one of them was used by rapper Lil Wayne on his triple Platinum, Grammy Award winning album, "Tha Carter III" (2008). In her spare time, Linda Lou volunteers as a consumer protection activist, particularly for the elderly.  She has been successful in getting scam money refunds for not only US citizens but for people in the UK, Australia, New Zealand, Norway, Denmark, Canada, Taiwan and, even, Fiji.   In addition, she has been a voting member of The Recording Academy ("The Grammy Awards") for over 30 years. People magazine and the Dove Pro*Age ad campaign named Linda Lou one of "The 50 Most Beautiful Women Over 50" in the "Most Beautiful People" issue (May 7, 2007)
In 2010, the Smithsonian Institute used one of Linda Lou's early photos of the Grammy Award winning trio The Delfonics in its exhibit and its accompanying book, both entitled "Ain't Nothing Like The Real Thing:  How The Apollo Theater Shaped American Entertainment".  The exhibition was on view first in Washington DC, then toured nationally through 2012.  It will be permanently housed in the new National Museum of African-American History and Culture opening on the Washington Mall in 2015.  She has appeared in several music documentaries including "Howard Theater: A Century of Song" (2010) and two episodes of TVOne's hit show "Unsung" about Con Funk Shun (2012) and The Delfonics (2013).  Her vintage photographs of these subjects were used in each of the films.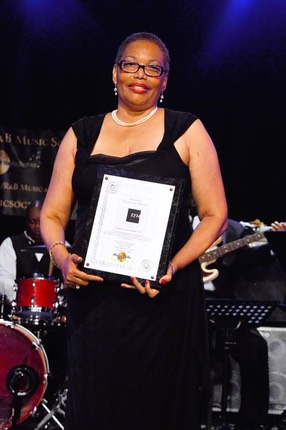 Louis and Con Funk Shun were honored by the National R&B Music Society Inc. (NRBMS) with a "Lifetime Achievement Award" on September 21, 2014 at its 4th Annual Black Tie Dinner & Award Ceremony in Atlantic City.  At the same event, Linda Lou McCall was given the "Unsung Heroine" Award (along with recording artists Jean Carne and Meli'sa Morgan) for her work behind the scenes for artists for over 4 decades - from The Delfonics to Con Funk Shun, from MC Hammer to Eminem.  In October 2021, Linda Lou was given a Lifetime Achievement Award by the Music Business Empowerment Conference for her contribution to the music industry.
Photo courtesy of The National R&B Music Society - All Rights Reserved


=======================================================
Discography
"I Think I Found The Answer" - Con Funk Shun
"Honey Wild" - Con Funk Shun
"Welcome Back To Love" - Con Funk Shun
"Hide & Freak" - Con Funk Shun
"Love's Memories" - Con Funk Shun
"California 1" - Con Funk Shun
"Bad Lady" - Con Funk Shun
"Promise You Love" - Con Funk Shun
"T.H.E. Freak" - Con Funk Shun
"All Up To You" - Con Funk Shun
California 1 - Keith Martin f/Jazzy Jim Oliver
"Kush" - Lil Wayne
Documentary Film Appearances
"Howard Theater: A Century of Song" - PBS (2010)

"Con Funk Shun" - "Unsung" for TVOne (2012)
"The Delfonics" - "Unsung" for TVOne (2013)