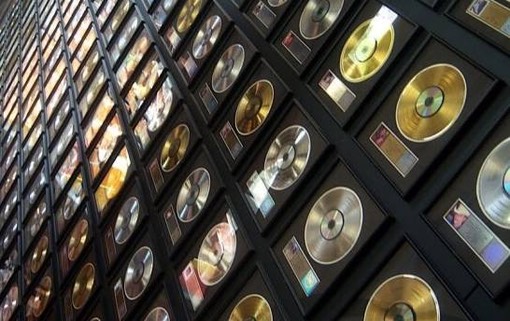 Exxtra Foxx Music LLC was started by Linda Lou McCall and her late husband, Louis A. McCall Sr., founder and drummer of the popular R&B band Con Funk Shun.  Linda Lou brings over 50 years experience in many areas of the entertainment industry and Louis' negotiating skills and business acumen was unparalleled at a time when the business of music was purposely kept away from urban artists.  So Linda Lou went to University of Davis School of Law to learn Entertainment Law, Contracts, and Copyright Law to assist her husband in his work, in addition to becoming an American Federation of Musicians licensed booking agent, which enabled her to book the group-s first major national tour resulting in the first of 4 back-to-back Gold Albums and a Billboard "#1 with a Bullet" hit single.  
In 1981, Exxtra Foxx Music LLC was first a Broadcast Music Inc. (BMI) music publishing company formed to handle the songwriting efforts of Linda Lou and Louis, along with songwriters signed to the company.  Its catalog includes Con Funk Shun songs like "Bad Lady", "California 1", "Promise You Love", "Honey Wild", "I Think I Found The Answer", "T.H.E. Freak" and "Welcome Back To Love", along with "My Child" by All4One, and "Kush" by Lil Wayne, to name a few.  In 1992, the McCall's started an ancillary arm of Exxtra Foxx Music LLC, dedicated to networking and passing on projects to her many friends and business colleagues who needed work.  Called the Entertainment Qartel ("EQartel"), the company quickly gained an industry-wide reputation of "always getting the job done".  As a result, Linda Lou& Louis were often contacted by potential clients looking for specialized help.  If either of them was not the best person for the project, they always knew someone who could handle the work in the same detail-oriented and professional manner that the McCalls were known for.  
Over the years, we have provided comprehensive consulting services in music business administration, entertainment marketing and promotion, and song publishing, including support with sample clearances, copyright administration, and song placement.  Our  "MaxxTraxx Tracking Reports", initially custom-designed for San Francisco Bay Area radio promotion expert Anthony "A.D." Daughtry of Streetwise Promotions Inc., soon became the industry standard, insisted on by every major label for use by its street teams.
In 1997, EQartel joined forces with A.D. when he was appointed National Director of Street Promotions for Interscope Records Inc.  Together they assembled the first full-service street team under the auspices of Interscope's Jimmy Iovine.  The teams - 26 in 24 major markets - were integral in the success of the debut albums of Eminem, Mya, The Black Eyed Peas, Eve, Ruff Ryders, and the "Bulworth" and "Rugrats" soundtracks - all of which were certified Platinum or multi-platinum by the Recording Institute Association of America (RIAA).  Although promotion was not her forté, A.D. gave Linda Lou the up and coming hip hop mecca Atlanta - the home of the annual black Spring Break "Freaknik" festivities.  Her team The Rhyme Scene Unit Street Guerrilla Task Force, headed up first by Darryl Board then Danny Blaq, became a force to deal with throughout "The Dirty South'.  After AD went on to Warner Bros. Records, Linda Lou kept the original street team together, building it into the most respected and powerful national street marketing team in the business.  Its comprehensive marketing strategies, custom designed for the needs of each individual artist, were unprecedented.
Currently, our work includes negotiating with major record label to collect long unpaid royalties for award-winning producers.  
Exxtra Foxx Music LLC now includes a cadre of award-winning industry professionals with more than 5 decades in all phases of the entertainment industry - from music to films, from print media to television.   With our outstanding networking skills, we continue to be an unstoppable force.  If Linda Lou doesn't know the answer in 60 seconds or less, she has only to make a phone call to fulfill your music business and marketing needs!